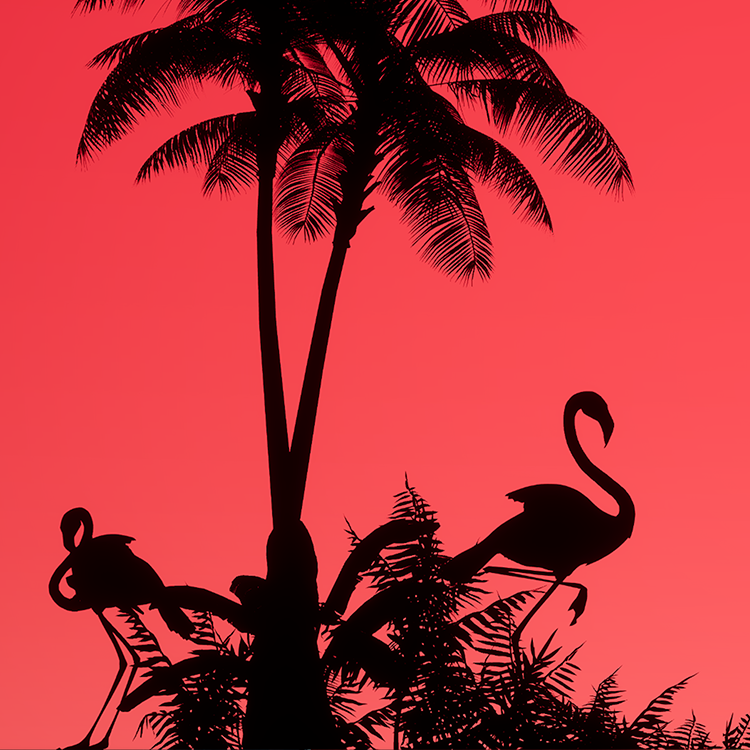 PINK LAGOON
For pricing details, click "PRICE & INQUIRY"
SUPR
LED.ART ORIGINAL
A media artwork that recreates the sunset over the Pink Lagoon through dreamy color and the contrast of the silhouettes. In this work, the black silhouettes of the tropical plants like the palm tree and the flamingoes are placed against the tropical pink background. The flamingoes in the video move as though they are taking a stroll, but they also run away when the viewer approaches them, and come back as well, to chase the viewer, stimulating the viewer's curiosity.



DISPLAY TYPE : HORIZONTAL
RUNTIME : 03' 00"
RESOLUTION : MAX 6K