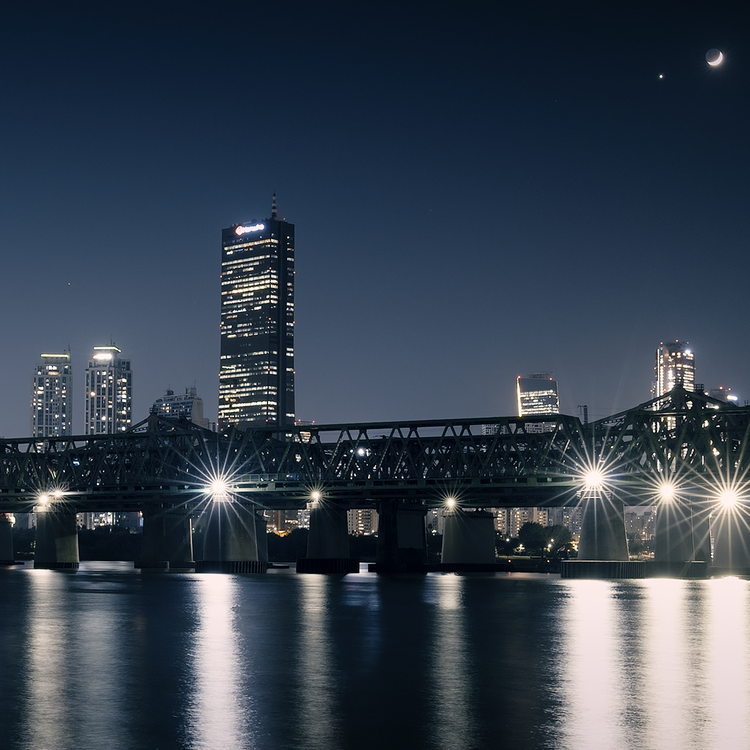 PANORAMA CITY : NODEUL
For pricing details, click "PRICE & INQUIRY"
PRIM
EQUALIZER STUDIO GROUP
The splendid lighting of the 63 Building enhances the city's beauty, while the scattered lights from apartment windows around it symbolize the vitality of the urban landscape. Each apartment illuminated by the city's lights represents a miniature world within the city, where individuals are weaving their own stories. Below the Hangang Railway Bridge, there are glimpses of cruise ships traversing the Hangang. Due to long exposure, only the light remains, and the movement of the cruise ships gradually fades away with the passage of time. These scenes symbolize the city's endless transformation and circulation, allowing us to feel the dynamism and energy of the city. This artwork beautifully reinterprets the everyday scenes of the city and, through long exposure photography, offers us a new perspective and experience. By freezing the passage of time within the urban environment, we can intimately perceive the city's pulse and passion.


DISPLAY TYPE : HORIZONTAL
RUNTIME : 01' 00"
RESOLUTION : MAX 7K