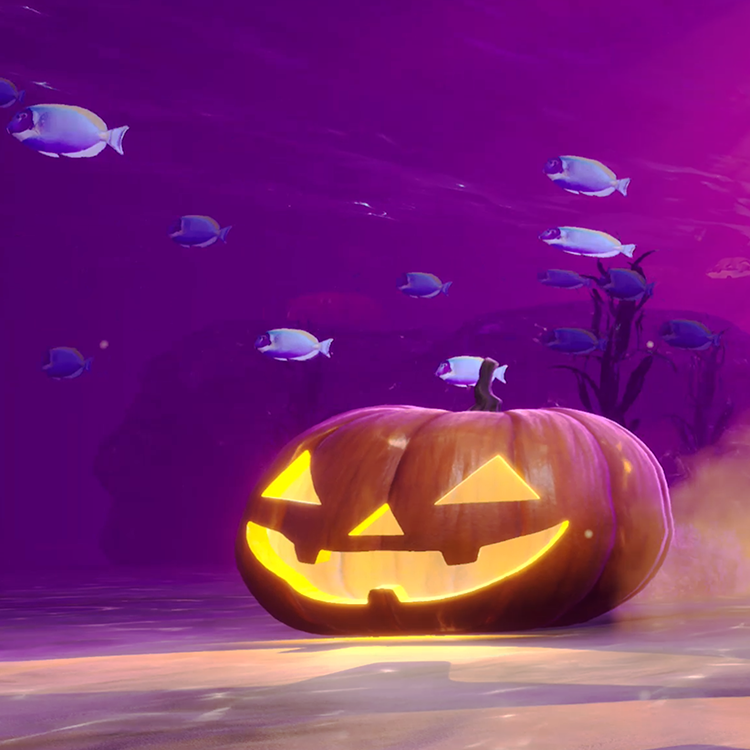 HALLOWEEN : PUMKINS
For pricing details, click "PRICE & INQUIRY"
SUPR
LED.ART ORIGINAL
A media artwork in which the jack-o'-lantern—symbol of Halloween—is integrated into an underwater scenery. The dark and purple color palette creates an ominous yet mysterious underwater atmosphere, while the carved pumpkins remind viewers of Halloween, glowing through their eyes, noses, and mouths. The movement of the pumpkins after they sink into and land on the ocean floor, moving up and down and looking around, gives an illusion as if they were alive.



DISPLAY TYPE : HORIZONTAL
RUNTIME : 03' 00"
RESOLUTION : MAX 6K