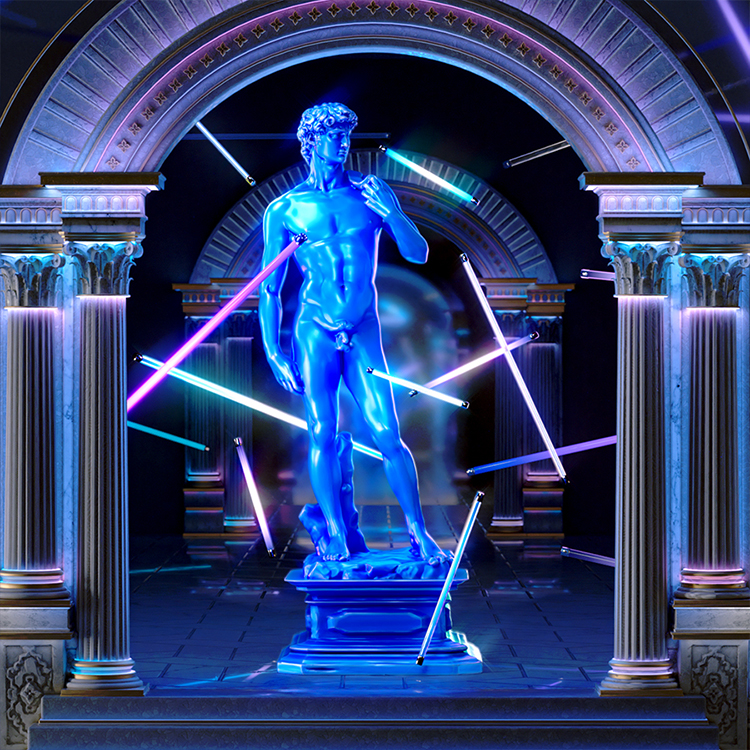 NOBODY IN MUSEUM
For pricing details, click "PRICE & INQUIRY"
PRIM
LED.ART ORIGINAL
Most museums have very rigid and solemn atmosphere. This aura is created with multiple layers of history and cultural value, and people naturally comply to it. This work adds an unconventional concept to a museum to spark more interest in the place. The sculpture painted with kitsch color gives a disparate feeling to the rather quiet space, strongly revealing its presence; and as if to indicate this, the space around the sculpture is then filled with mysterious clouds and light. Could and light—common themes of Surrealist artworks—create a contradictory atmosphere in that it is difficult for humans to completely control them. The "pop" picture in such solemn spaces gives the viewer a cathartic experience that emerges from the contradiction between the space and the image.


DISPLAY TYPE : HORIZONTAL
RUNTIME : 01' 30"
RESOLUTION : MAX 6K
OPTION : SOUND