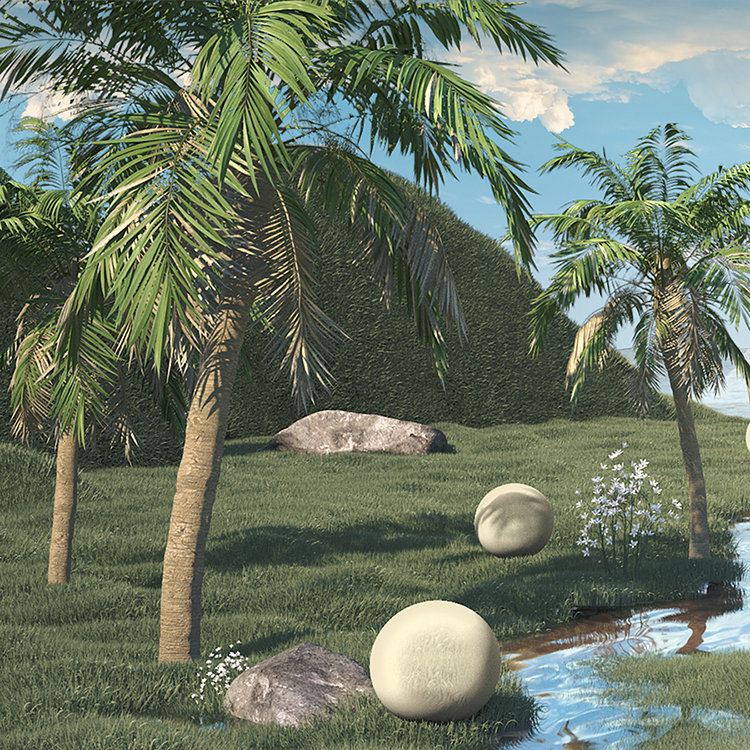 ISLAND
For pricing details, click "PRICE & INQUIRY"
PRIM
LED.ART ORIGINAL
A secluded island with no one on it. A huge cliff guards the entrance to the island as straight palm trees and soft grass line the water's edge surrounding the island. A small waterway from the island flows out into the sea far away. The round marbles found along the waterway seem to be seeing off the small streams of water heading towards the sea from the island. Following the waterway, another small island can be seen across the sea. What kind of world do you think unfolds on that small island?


DISPLAY TYPE : HORIZONTAL
RUNTIME : 01' 00"
RESOLUTION : MAX 6K