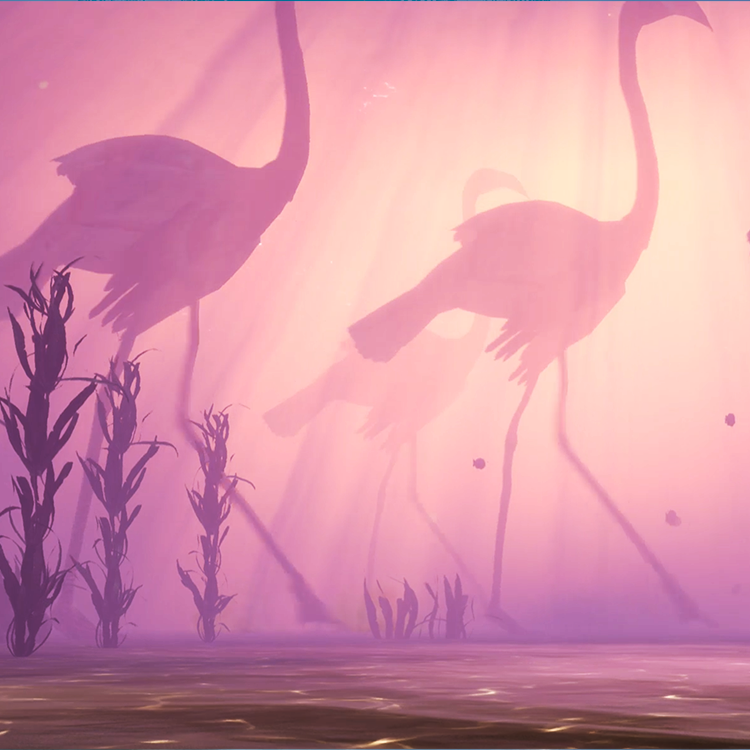 GIANT FLAMINGO
For pricing details, click "PRICE & INQUIRY"
SUPR
LED.ART ORIGINAL
A media artwork that produces a dreamy atmosphere through an unreal scene of a giant flamingo walking in a pink ocean. In the deep water where the fishes swim freely, and the sunlight reaches the floor, the un-proportionately giant flamingoes leisurely struts. This witty work raises questions to the viewer, such as is it the flamingo that grew enormously in size? Or is it the surrounding environment that got unusually small?



DISPLAY TYPE : HORIZONTAL
RUNTIME : 03' 00"
RESOLUTION : MAX 6K