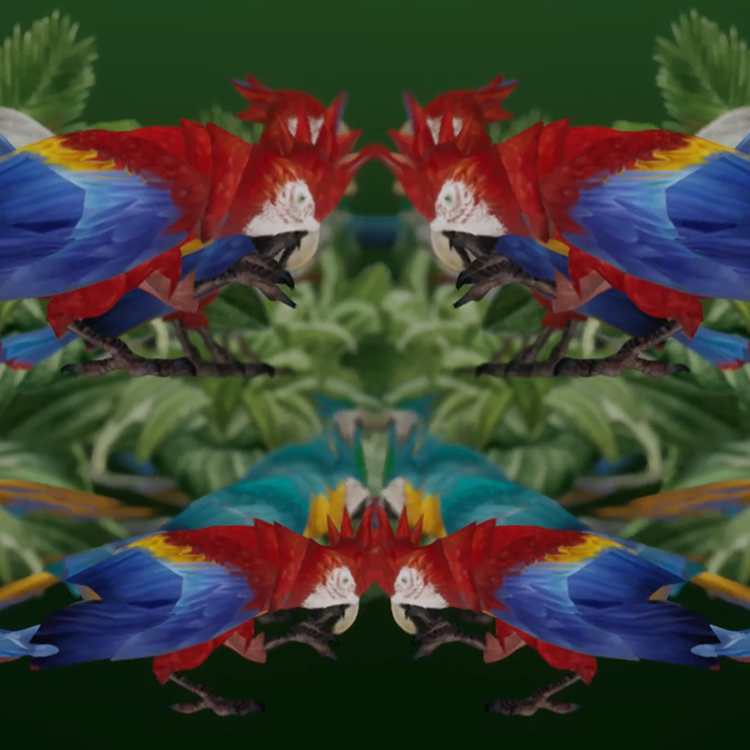 PARROT PRISM
For pricing details, click "PRICE & INQUIRY"
PRIM
LED.ART ORIGINAL
In this media artwork, patterns consisted of tropical plants and parrots, endlessly replicated and regenerated. The patterns are created from the Z-axis direction—as if the patterns are protruding from the screen to the surface—providing the viewer with a sense of speed and a three-dimensional effect. New patterns appear every five seconds, which emerge at the top layer and fade into the background as they show simple movements and color changes. The unique characteristic of this work is that the patterns are perfectly symmetrical, like a decalcomania.


DISPLAY TYPE : HORIZONTAL
RUNTIME : 03' 00"
RESOLUTION : MAX 6K