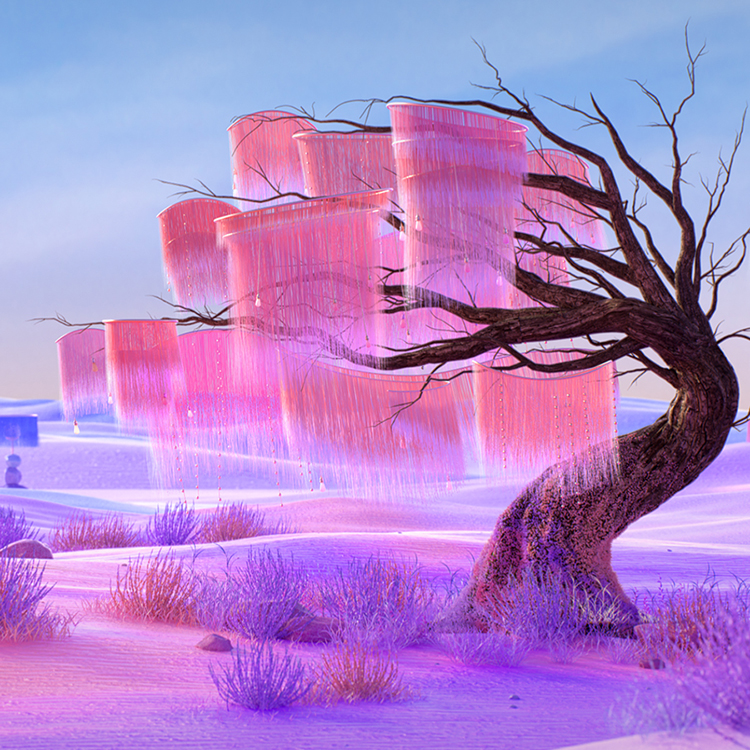 FAIRY TREE : DAY VER.
For pricing details, click "PRICE & INQUIRY"
PREM
LED.ART ORIGINAL
Inspired by the movements found in nature, this work reinterprets the scene of plants fluttering in the wind through unique design objects. Objects with colorful fringes sway from the tree, embracing the invisible movement of the wind. Around the tree, the fringed light objects float, creating a distinctive atmosphere that blends artificial objects with nature. The giant glass bead, slowly rolling in the background, complements the work by reflecting the surreal landscape in its transparent body.


DISPLAY TYPE : HORIZONTAL
RUNTIME : 05' 00"
RESOLUTION : MAX 6K
OPTION : SOUND