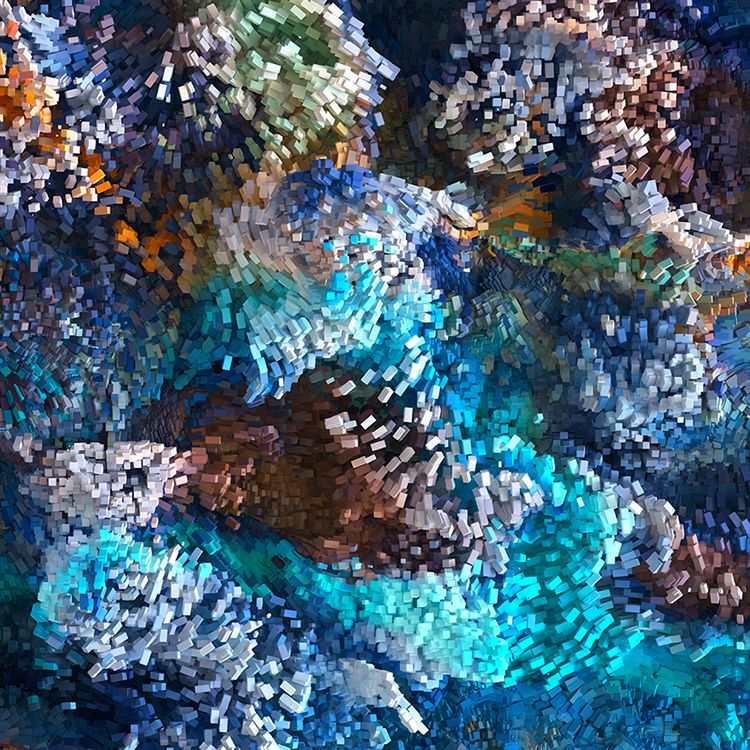 ARTIFICIAL TURBULENCE : THE OCEAN
For pricing details, click "PRICE & INQUIRY"
SUPR
LED.ART ORIGINAL
Physical reality and digital systems redefine the shape of nature. This work reproduces nature by generating turbulence within the virtual three-dimensional space (coordinates), through computing algorithms and datafication of fluid mechanics phenomena found in nature. The particles in the current do not merely have one random directionality; rather they continuously interact with each other, colliding and fusing with the surroundings. Millions of "nature pieces"—created through combining this irregular and non-aligned artificial movement system with the colors found in nature—produce a warm and elegant movement.


DISPLAY TYPE : HORIZONTAL / VERTICAL
RUNTIME : 03' 00"
RESOLUTION : MAX 6K
OPTION : SOUND