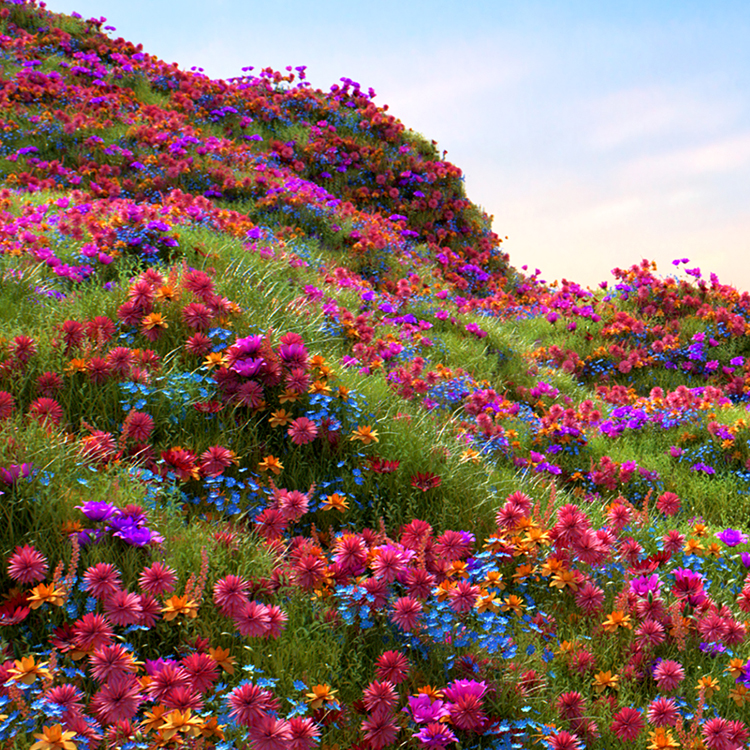 COVER
For pricing details, click "PRICE & INQUIRY"
PRIM
LED.ART ORIGINAL
A work that intuitively represents nature's unyielding power of cultivating life even on the most barren land, the frame starts with the space, devoid of color, slowly tossing and turning. The gentle movement and colors gradually start to spread on the lifeless land, which is then covered by various plants and flowers with even brighter colors, showcasing life overflowing the black-and-white world with colors. The work ends as all the land, and even the sky, recover their colors, the entire space brimming with life, a sharp contrast from the monotone world in the beginning.


DISPLAY TYPE : HORIZONTAL
RUNTIME : 01' 30"
RESOLUTION : MAX 6K
OPTION : SOUND