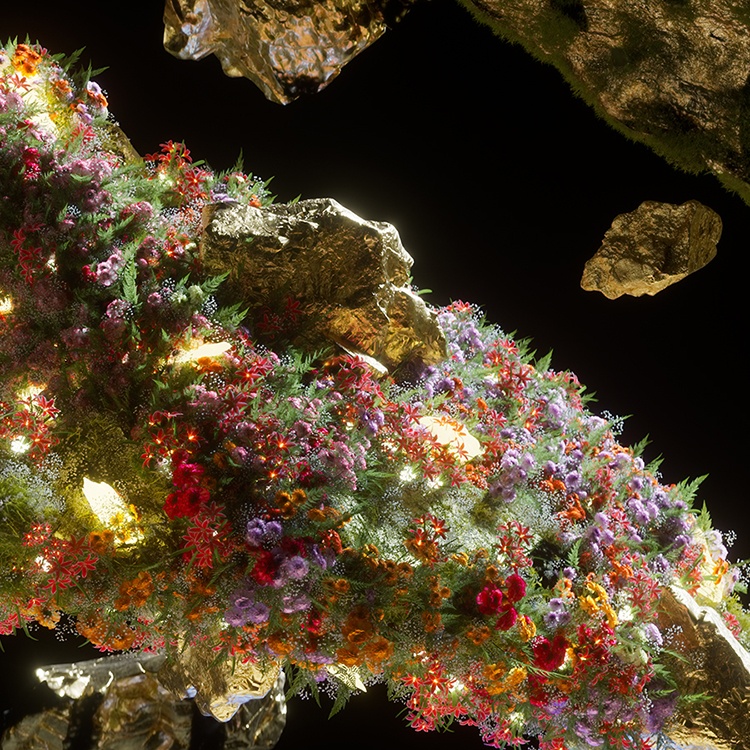 PROGRESS OF NATURE. 79AU
For pricing details, click "PRICE & INQUIRY"
SUPR
LED.ART ORIGINAL
Splendidly shining and beautiful. But cold, hard, and rough. This is the piece of "world" that the artist encountered recently. The viewer stands in front of the overwhelming presence of the enormous piece of metal with a rough texture. Gold (79Au) does not react with other chemicals. In contrast with the massive metal, the small flower looks weak and warm. On the rugged surface of the metal, the flower blooms, without causing any chemical reaction. And embraces the enraged, giant being. The work ends with a scene of the colorful small flowers covering the surfaces of floating large pieces of gold.


DISPLAY TYPE : HORIZONTAL
RUNTIME : 02' 00"
RESOLUTION : MAX 6K
OPTION : SOUND