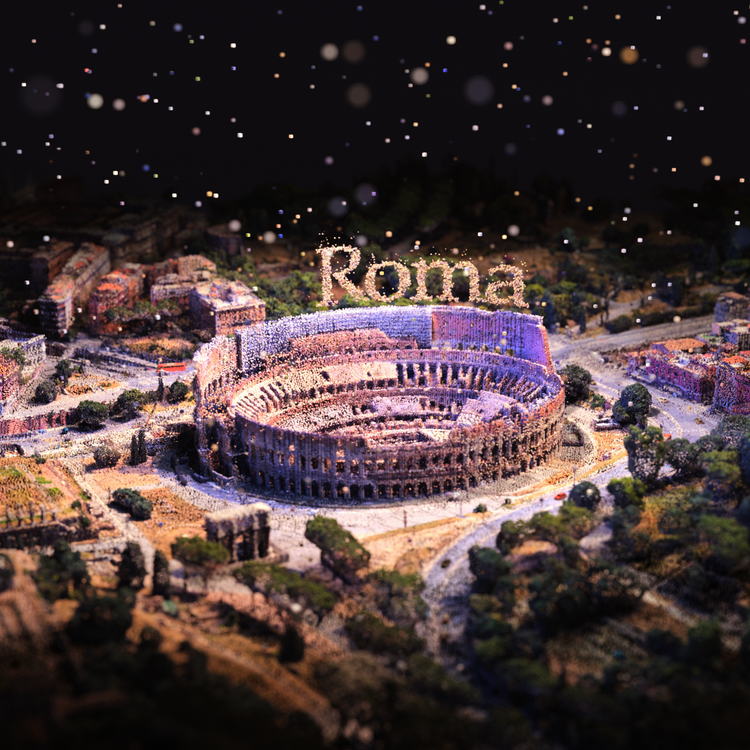 TRIP VIA FRAME : ROMA
For pricing details, click "PRICE & INQUIRY"
PRIM
YUHWAN JANG
This artwork depicts landmarks from various cities around the world using particles. The essence of travel is to enjoy the fun and excitement that novelty brings. By reconstructing familiar landmarks with particles, the artwork conveys a sense of newness and freshness. Furthermore, by bringing tangible objects into the frame, the artwork transports viewers to the space where the objects exist. As a result, viewers who observe the artwork will embark on a journey to each city and experience the cities and landmarks entirely composed of particles.


DISPLAY TYPE : HORIZONTAL
RUNTIME : 01' 00"
RESOLUTION : MAX 4K