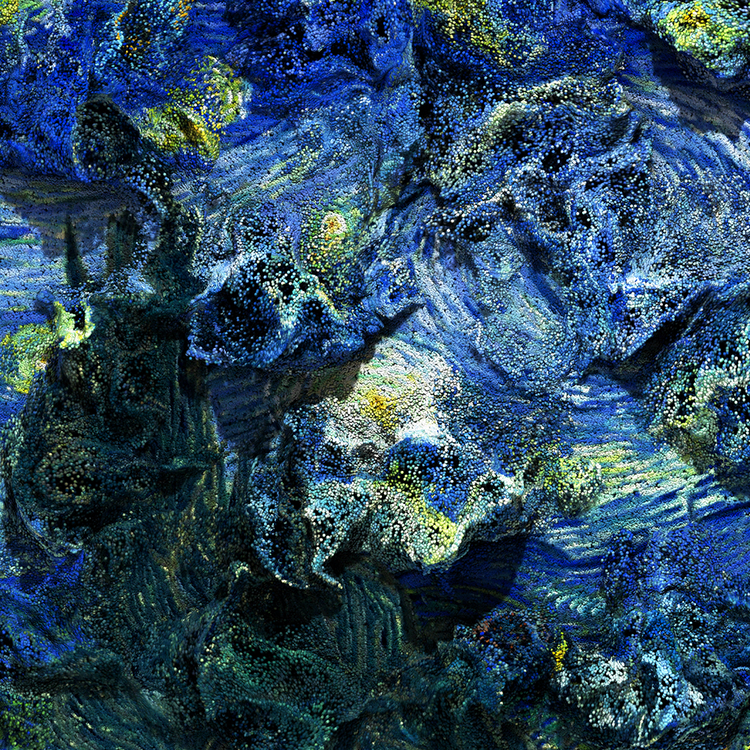 BLOOMING PAINTING : VAN GOGH - STARRY NIGHT
For pricing details, click "PRICE & INQUIRY"
SIGN
CLAUDE
Masterpieces such as Van Gogh's work were reconstructed into the concept of modern media art. The unique color and technique data of each masterpiece are gathered to create a new interpretation by embodying geometric patterns in three dimensions with millions of particles.


DISPLAY TYPE : HORIZONTAL
RUNTIME : 01' 00"
RESOLUTION : MAX 8K