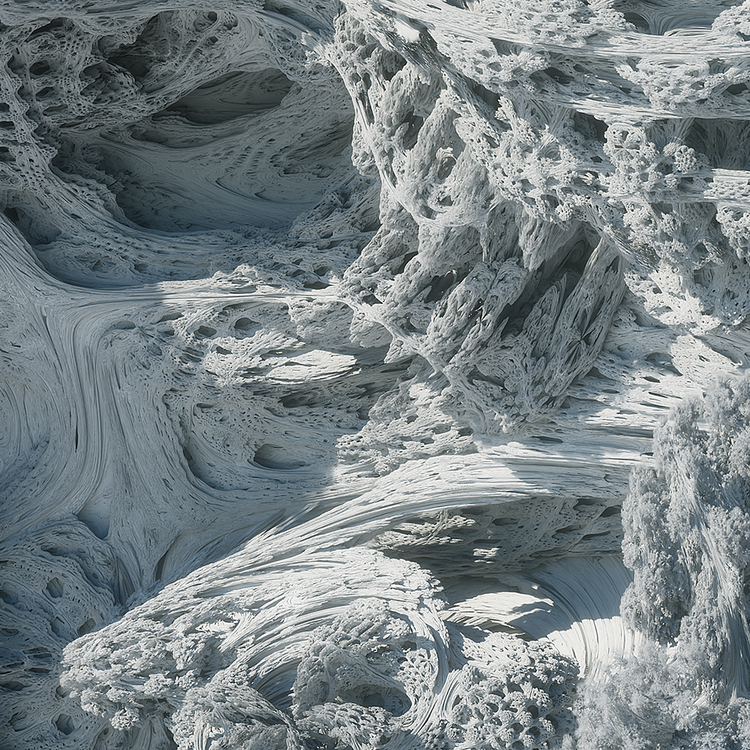 MANDELBULB-B
For pricing details, click "PRICE & INQUIRY"
PRIM
TESSERACT
Using the Mandelbulb formula, this artwork features supernatural fractal structures in three dimensions. By incorporating the golden ratio, a fundamental principle of both nature and art, the artist has created complex and intricate patterns that evoke a sense of harmony and balance. While these mathematical patterns do not actually exist in nature, they are hidden within it. Through this artwork, the artist seeks to visually expand upon the beauty of these patterns, exploring the basic order and structure of the universe. Ultimately, this piece represents a discovery of the hidden rules and patterns that govern all things, waiting to be interpreted and understood by the human mind.


DISPLAY TYPE : HORIZONTAL
RUNTIME : 02' 00"
RESOLUTION : MAX 6K